STERLING 925 BEARD BALM
Brand:

SUPERFURRY

Product Code:

STERLING 925 BEARD BALM

Availability:

In Stock
&..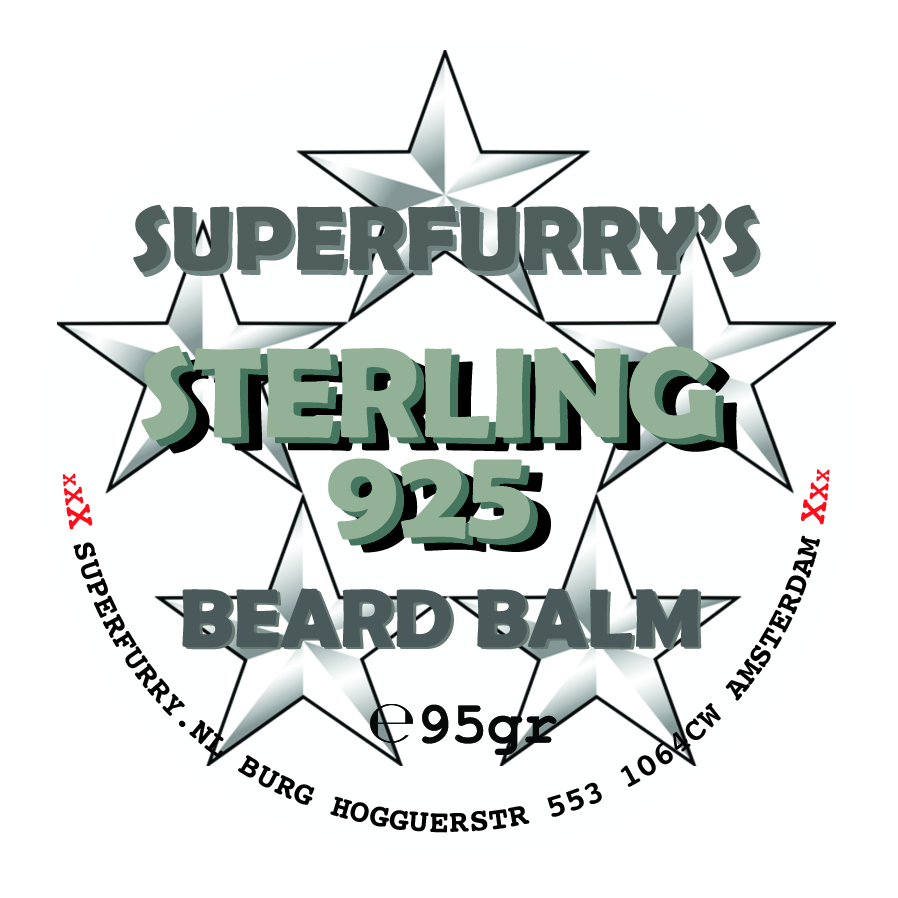 CREATED ESPECIALLY FOR WHITE\SILVER\SALT&PEPPER\BADGER BEARDS.
Sterling 925 - The Ultimate Beard Care Solution Say goodbye to the unsightly haze caused by standard beard oils and balms that ruin your immaculate white beards. With Sterling 925, enriched with natural mineral pigments, your beard will exude a crisp and impeccable appearance.
Features:
- Crisp, fresh, classy, and classic masculine fragrance
- Base notes of Royal White Oud and Pomegranate
Due to the high pigment content, this product may leave stains on your dark colored clothes. Use small amounts to avoid staining.
WATCH THE BEARDED DUDE AND HIS REVIEW ON THIS PRODUCT!
FRAGRANCE PROFILE
FRAGRANCE PROFILE
Description: STERLING 925 is an exquisite fragrance that exudes elegance and luxury. Inspired by the preciousness of sterling silver, this fragrance combines the luscious scent of pomegranate with the regal allure of royal white oudh. The result is a captivating blend that embodies sophistication and opulence. Fragrance Notes: 1. Pomegranate: The heart of STERLING 925 is adorned with the succulent and juicy aroma of pomegranate. Its sweet and tangy notes create a vibrant and refreshing sensation, adding a touch of fruity allure to the fragrance. 2. Royal White Oudh: The base notes of STERLING 925 are enriched with the majestic royal white oudh. This rare and exquisite ingredient brings a sense of grandeur and elegance to the fragrance. Its woody, musky, and slightly sweet nuances create a captivating and regal olfactory experience. STERLING 925 is a fragrance that epitomizes elegance and refinement. With the tantalizing scent of pomegranate and the majestic royal white oudh, it captures the essence of sophistication and opulence.
DISPATCH INFORMATION
DISPATCH INFORMATION
* Only purchasing this item ? Save on your order and choose: Letter InBox size shipping. ( Flat parcel )
COSMETIC SAFETY
COSMETIC SAFETY
* This quality product has been carefully cosmetic safety assessed for your convenience, but as with every product, refrain from use if allergic reaction occurs and contact SUPERFURRY for further advice.