Nurture Your Beard with Our All-Natural Beard Care Balm
Indulge in the nourishing goodness of our Beard Care Balm, crafted with premium natural ingredients to revitalize and rejuvenate your beard.
Embrace the Power of Nature
Experience the transformative power of our Beard Care Balm, meticulously formulated with a blend of 100% organic ingredients, partially certified for your peace of mind. Free from harsh petrochemicals and synthetic additives, our balm gently cares for your beard and the delicate skin beneath.
A Symphony of Natural Ingredients
At the heart of our Beard Care Balm lies a harmonious blend of nature's finest:
Beeswax: A renowned natural sealant, beeswax locks in moisture and protects your beard from external elements.

Shea Butter: Rich in essential fatty acids, shea butter deeply nourishes your beard and soothes dry, irritated skin.

Coconut Oil: A treasure trove of vitamins and fatty acids, coconut oil penetrates deep into the hair shaft, promoting healthy beard growth and combating dryness.

Safflower Oil: A lightweight yet potent oil, safflower oil adds a touch of shine and luster to your beard while promoting healthy growth.

Sweet Almond Oil: Rich in vitamin E, sweet almond oil nourishes and revitalizes your beard, leaving it feeling soft and manageable.

Castor Oil: A time-honored beard care ingredient, castor oil stimulates hair follicles, encouraging healthy beard growth and increasing overall beard density.
A Beard Oil's Essence in a Convenient Jar
Our Beard Care Balm offers the transformative benefits of a beard oil in a convenient, easy-to-use jar. Each scoop melts effortlessly in your hands, allowing for smooth and precise application.
Experience the Allure of Natural Fragrances
Our Beard Care Balm is delicately scented with high-quality essential oils, free from synthetic perfume oils. Choose from our range of captivating fragrances to complement your unique style.
Unleash the Power of Natural Beard Care
Soft to Medium Hold: Our Beard Care Balm provides a soft to medium hold, keeping your beard well-groomed, styled, and lustrous throughout the day.

Leave-in Conditioner: Use our Beard Care Balm as a leave-in conditioner to deeply nourish your beard and keep it soft, manageable, and frizz-free.

Daily Styling and Grooming: Our Beard Care Balm is your go-to daily styling and grooming product, ensuring a healthy, shiny beard that exudes confidence and style.
Embark on a journey of beard rejuvenation with our Beard Care Balm and discover the transformative power of nature's finest ingredients.
QUALITY
* The grainy structure in your polisher is crystallized Shea butter, the grains will melt when rubbed out and applied to your beard. The Polisher is still good and perfect for use, its actually a quality sign that there where no chemical or synthetic emulsifiers and stabilisations used to keep the product smooth.
* Beard Polisher size is not fit to be shipped as Mail inbox size parcel.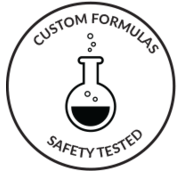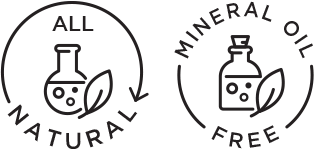 Showing 1 to 13 of 13 (1 Pages)