WAIKIKI GOLD
Brand:

SUPERFURRY

Product Code:

FURRYDANDY WAIKIKI GOLD

Availability:

In Stock
&..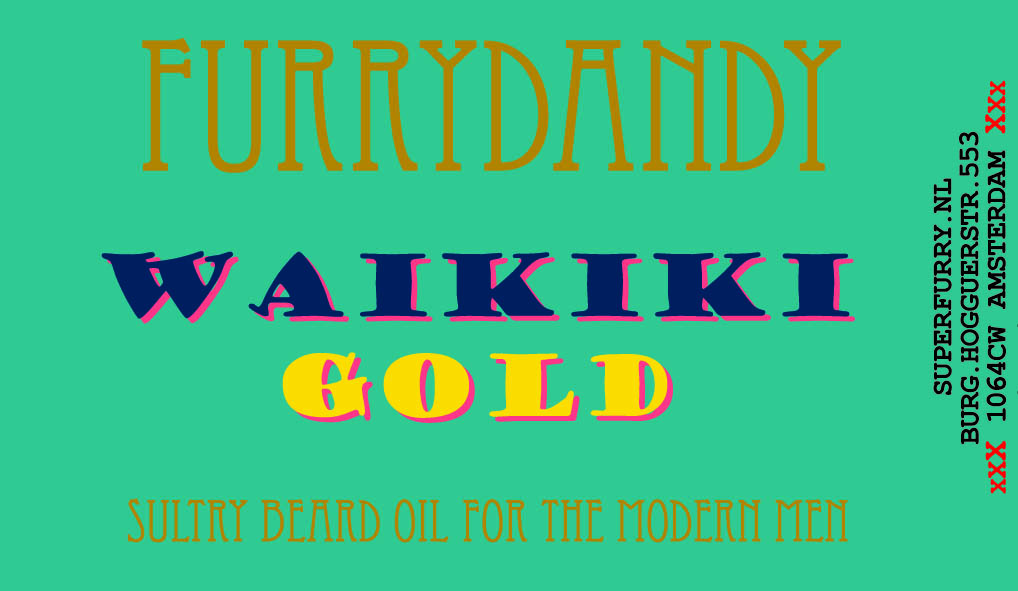 50ml
Embark on an exotic adventure with our vibrant tropical blend, transporting you to the enchanting Island of Waikiki. Immerse yourself in the warmth of sun-kissed sandy beaches, where tropical sweet flowers sway in the afternoon sun. Let the allure of exotic local dancers captivate you as you savor a creamy coconut cocktail. Experience the essence of Waikiki's paradise with our enticing fragrance, perfect for those seeking an escape to a tropical oasis.
* This Product is not fit to be shipped as Mail inbox size parcel. Add products to make your order more convenient.
DETAILED SCENT PROFILE ? CHECK SPECIFICATION TAB !
FRAGRANCE PROFILE
FRAGRANCE PROFILE
Waikiki Gold is a captivating fragrance that combines tropical notes with a masculine twist. It captures the essence of a tropical paradise, infusing it with a touch of masculinity to create a unique and alluring scent. Top Notes: The fragrance opens with a burst of vibrant citrus notes, such as juicy mandarin and zesty bergamot. These uplifting top notes immediately transport you to a sun-kissed beach, evoking the refreshing and invigorating feeling of a tropical getaway. Middle Notes: As the fragrance develops, a blend of exotic and aromatic notes takes center stage. Scents like spicy ginger, aromatic sage, and warm nutmeg add a touch of masculinity to the tropical composition. These middle notes create depth and complexity, balancing the vibrant citrus with a subtle yet distinct masculine character. Base Notes: The base of Waikiki Gold is anchored by warm and seductive notes. Rich sandalwood and creamy vanilla provide a smooth and comforting foundation, while hints of musk and amber add a sensual allure to the fragrance. These base notes leave a lasting impression, capturing the essence of a tropical paradise with a masculine edge. Overall Impression: Waikiki Gold is a tropical fragrance with a masculine twist, blending the freshness of vibrant citrus with the warmth of exotic spices and seductive base notes. It embodies the spirit of a tropical getaway while offering a unique and captivating scent experience. Perfect for those seeking a fragrance that combines the allure of a tropical paradise with a touch of masculinity.
DISPATCH INFORMATION
DISPATCH INFORMATION
* This product is not fit to be shipped as a Mail inbox size parcel.
COSMETIC SAFETY
COSMETIC SAFETY
* This quality product has been carefully cosmetic safety assessed for your convenience, but as with every product, refrain from use if allergic reaction occurs and contact SUPERFURRY for further advice.