LIMONCELLO
Brand:

SUPERFURRY

Product Code:

FURRYDANDY LIMONCELLO

Availability:

In Stock
&..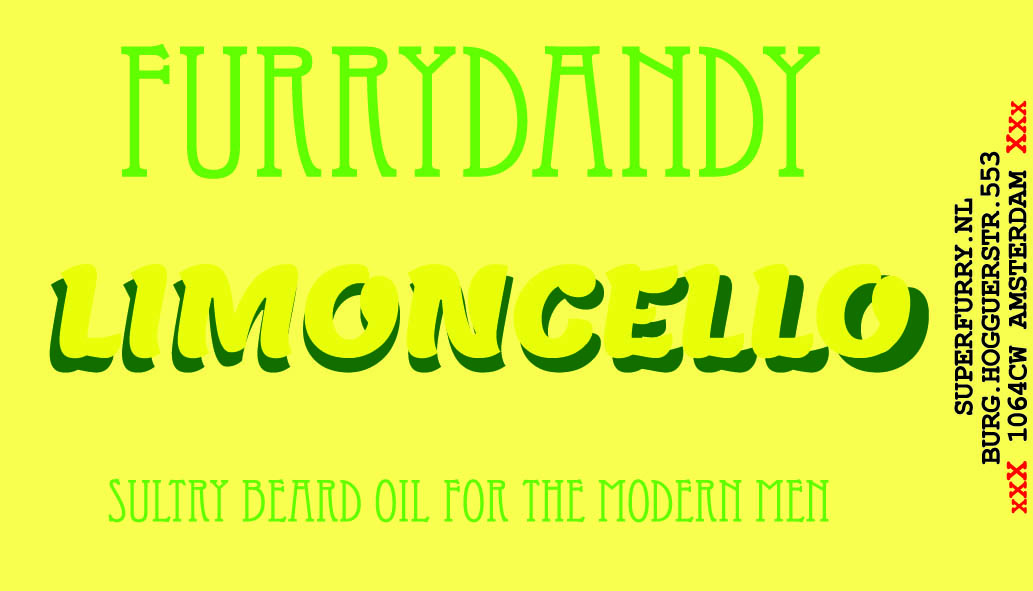 BUY ONE GET ONE FREE
FRAGRANCE PROFILE
FRAGRANCE PROFILE
Figue is a captivating fragrance that celebrates the enchanting aroma of ripe figs. This scent embodies the essence of a luscious fig tree, evoking a sense of warmth, tranquility, and natural beauty. Top Notes: The fragrance opens with a burst of fresh green notes, reminiscent of the leaves and branches of a fig tree. These initial notes provide a vibrant and invigorating start, awakening the senses and setting the stage for the fig journey to come. Middle Notes: As the fragrance develops, the heart reveals the creamy and sweet scent of ripe figs. This juicy and succulent accord captures the fullness of the fig fruit, exuding a sense of indulgence and sensuality. A touch of floral notes, such as jasmine or violet, can enhance the fig composition, adding a delicate and elegant facet. Base Notes: The base of Figue is grounded by woody and earthy notes that add depth and complexity to the fragrance. Hints of cedarwood, sandalwood, or vetiver provide a warm and comforting foundation, evoking the feeling of standing beneath the shade of a fig tree. These base notes ensure a lasting and memorable impression. Overall Impression: Figue is a fragrance that captures the natural beauty and irresistible allure of ripe figs. It is a harmonious blend of fresh green notes, luscious fig fruit, and grounding woody elements. This fragrance is perfect for those seeking a scent that embodies the tranquility of nature and the indulgence of a sun-ripened fig.
DISPATCH INFORMATION
DISPATCH INFORMATION
* This product is not fit to be shipped as a Mail inbox size parcel.
COSMETIC SAFETY
COSMETIC SAFETY
* This quality product has been carefully cosmetic safety assessed for your convenience, but as with every product, refrain from use if allergic reaction occurs and contact SUPERFURRY for further advice.