BLUE SUEDE
Brand:

FURRYDANDY

Product Code:

FURRYDANDY BLUE SUEDE

Availability:

In Stock
&..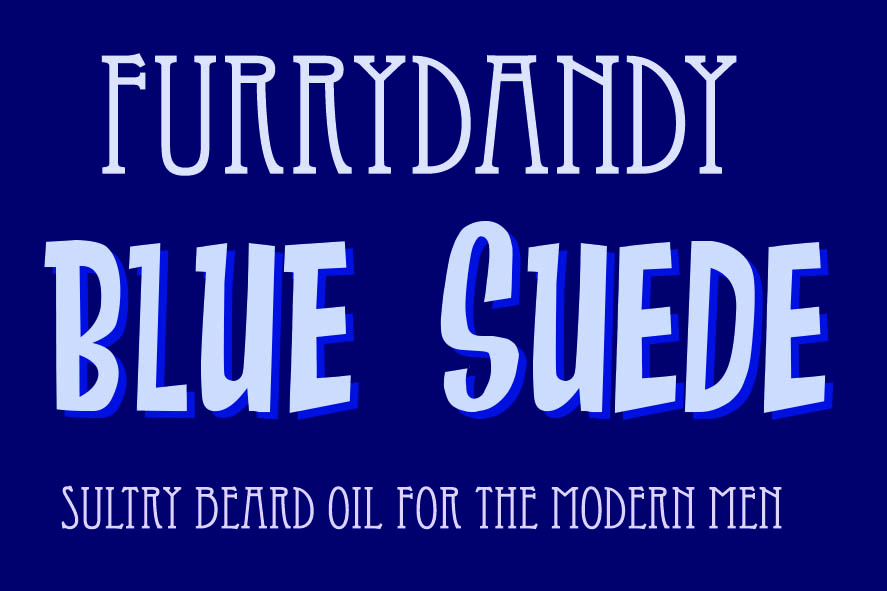 50 ml
Indulge in the alluring allure of our opulent Blue Suede Leather fragrance from Italy, boasting sharp notes of rich suede leather harmoniously balanced with fresh herb accents and a comforting, seductive warm spiced background. Experience a long-lasting scent that reveals its complex layers throughout the day, ensuring a captivating and memorable experience.
* This Product is not fit to be shipped as a Mail inbox size parcel, add products to make your order more convenient.
DETAILED SCENT PROFILE ? CHECK SPECIFICATION TAB !
WATCH THE BEARDED DUDE AND HIS REVIEW ON THIS PRODUCT!
FRAGRANCE PROFILE
FRAGRANCE PROFILE
Fragrance Profile: Blue Suede is a captivating fragrance that takes inspiration from the luxurious texture and allure of suede. This scent encapsulates the essence of a rich leather aroma, evoking sophistication, elegance, and a touch of mystery. Top Notes: The fragrance opens with a burst of fresh bergamot and zesty lemon, providing a vibrant and invigorating introduction. These citrusy top notes add a bright and uplifting element to the composition, setting the stage for the leather journey to come. Middle Notes: As the fragrance develops, a robust leather accord emerges, reminiscent of the softness and richness of suede. This leather note combines warm and earthy nuances with a hint of smokiness, creating a seductive and sensual aroma. A touch of spicy black pepper adds a subtle edge to the leather composition. Base Notes: The base of Blue Suede is anchored by a blend of warm and woody notes. Velvety sandalwood and patchouli provide a smooth and refined foundation, while hints of amber and musk add depth and sensuality. These base notes give the fragrance longevity and create an alluring trail that lingers on the skin. Overall Impression: Blue Suede is a fragrance that exudes confidence and sophistication with its rich leather scent. It captures the essence of suede, offering a velvety and seductive experience. This fragrance is perfect for those seeking a luxurious and mysterious aroma that leaves a lasting impression.
DISPATCH INFORMATION
DISPATCH INFORMATION
* This Product is not fit to be shipped as a Mail inbox size parcel, add products to make your order more convenient.
COSMETIC SAFETY
COSMETIC SAFETY
* This quality product has been carefully cosmetic safety assessed for your convenience, but as with every product, refrain from use if allergic reaction occurs and contact SUPERFURRY for further advice.