NEPTUNE'S TEARS
Brand:

SUPERFURRY

Product Code:

FURRYDANDY NEPTUNE'S TEARS

Availability:

In Stock
&..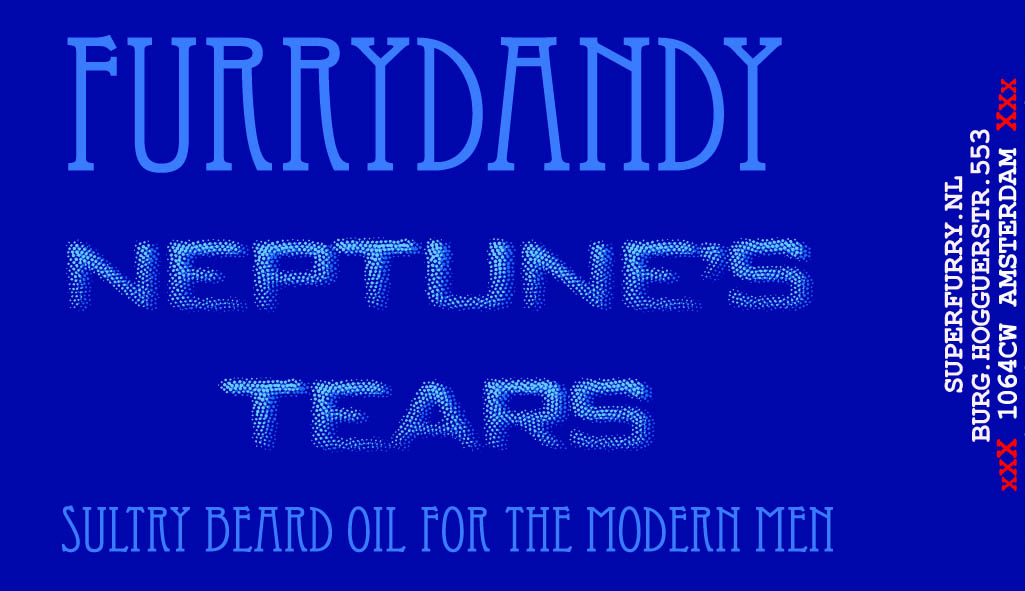 50ml
Immerse yourself in the mesmerizing allure of our Mediterranean Sea-inspired fragrance. With cool, aquatic notes and sparkling freshness reminiscent of crashing waves, this scent invigorates the senses. Experience the elegance and nobility of this distinguished aroma, drawing inspiration from the depths of the ocean. Capturing the essence of a hidden underwater world, it evokes a sense of mystery, tranquility, and unparalleled aquatic beauty.
* This Product is not fit to be shipped as Mail inbox size parcel. Add products to make your order more convenient.
DETAILED SCENT PROFILE ? CHECK SPECIFICATION TAB !
FRAGRANCE PROFILE
FRAGRANCE PROFILE
Neptun's Tears is an enchanting and mystical fragrance that draws inspiration from the depths of the ocean. This scent captures the essence of a hidden underwater world, evoking a sense of mystery, tranquility, and aquatic beauty. Top Notes: The fragrance opens with a refreshing aquatic accord, reminiscent of the cool sea breeze and the spray of ocean waves. These top notes create an immediate sense of freshness and transport you to the magical realm beneath the water's surface. Middle Notes: As the fragrance develops, the heart reveals a delicate and ethereal floral bouquet, echoing the enchanting underwater flora. Notes of water lily, jasmine, or lotus blossom add an air of elegance and serenity, mirroring the delicate and graceful movements of sea creatures. Base Notes: The base of Neptun's Tears is anchored by deep and mysterious notes, representing the hidden depths of the ocean. Hints of seaweed, driftwood, or ambergris provide an earthy and intriguing foundation, capturing the essence of the underwater world. These base notes create a lasting and captivating impression. Overall Impression: Neptun's Tears is a fragrance that transports you to an underwater realm, where mystery and tranquility blend in harmony. With its refreshing aquatic top notes, delicate floral heart, and deep, mysterious base, this fragrance captures the allure and beauty of the ocean. It is perfect for those seeking an enchanting and captivating scent that embodies the magic of Neptune's realm.
DISPATCH INFORMATION
DISPATCH INFORMATION
* This product is not fit to be shipped as a Mail inbox size parcel.
COSMETIC SAFETY
COSMETIC SAFETY
* This quality product has been carefully cosmetic safety assessed for your convenience, but as with every product, refrain from use if allergic reaction occurs and contact SUPERFURRY for further advice.