GRANDE RÉSERVE No.02 - Vanilla
Brand:

SUPERFURRY

Product Code:

GRANDE RÉSERVE No.02 - Vanilla

Availability:

In Stock
&..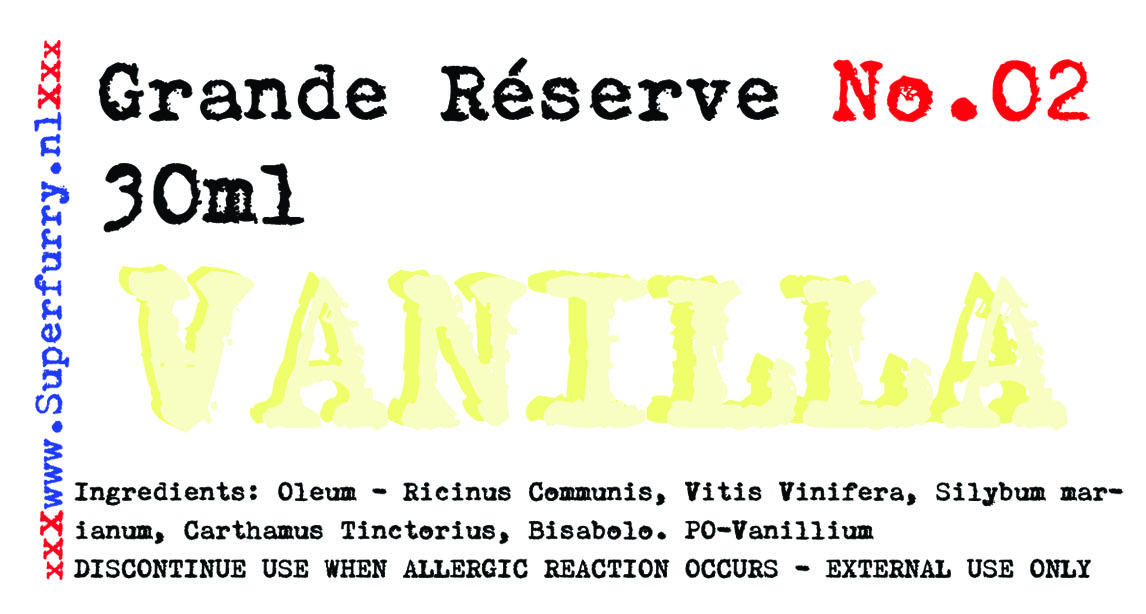 GRANDE RÉSERVE No.02 VANILLA
Indulge in premium beard care with our unique blend of Castor, Grapeseed, Safflower, Milk Thistle oils, and Bisabolol. Infused with high-grade Vanilla perfume oil and real bourbon vanilla, this 30ml beard oil offers a long-lasting sultry fragrance of shameless luxury vanilla scent. Nourish and scent your beard with opulence.
WATCH THE BEARDED DUDE AND HIS REVIEW ON THIS PRODUCT!
FRAGRANCE PROFILE
FRAGRANCE PROFILE
Experience the intoxicating allure of Bourbon Vanilla. Renowned for its rich, creamy aroma with a hint of sweetness, Bourbon Vanilla provides a warm and comforting scent. Ideal for the sophisticated individual seeking a complex fragrance, this profile marries sweet vanilla notes with a robust bourbon kick. The perfect aromatic profile to infuse your days with luxury.
DISPATCH INFORMATION
DISPATCH INFORMATION
* This product is not fit to be shipped as a Mail inbox size parcel.
COSMETIC SAFETY
COSMETIC SAFETY
* This quality product has been carefully cosmetic safety assessed for your convenience, but as with every product, refrain from use if allergic reaction occurs and contact SUPERFURRY for further advice.