GRANDE RÉSERVE No.02 - Vanilla
Brand:

SUPERFURRY

Product Code:

GRANDE RÉSERVE No.02 - Vanilla

Availability:

In Stock
&..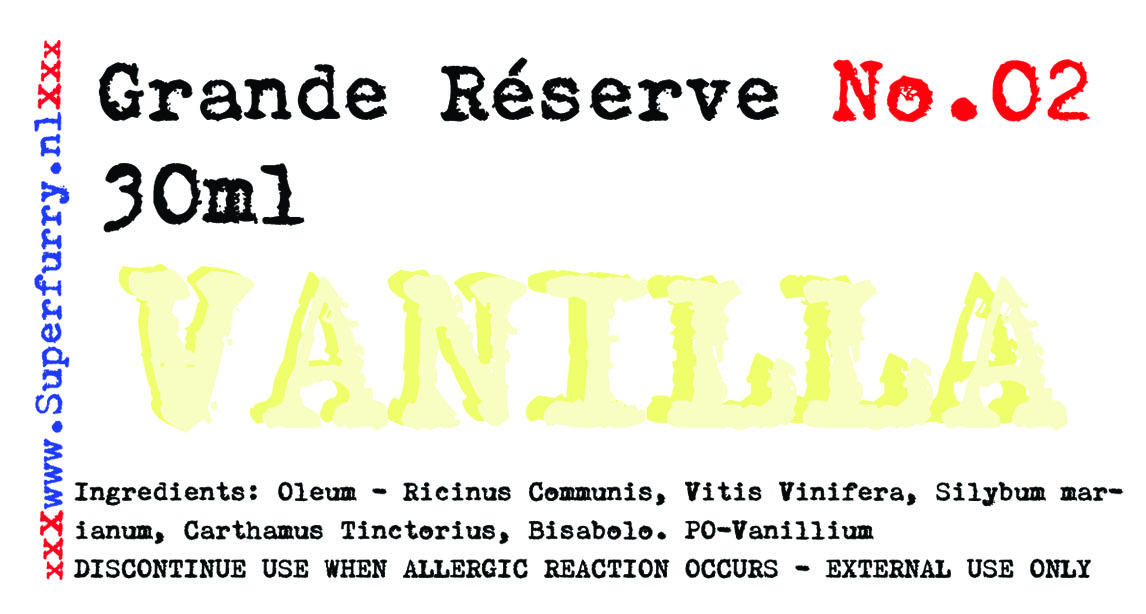 GRANDE RÉSERVE No.02 VANILLA
A delightful blend of high quality oils such as Castor, Grapeseed, Safflower, Milk thistle, and enriched with Bisabolol. Lusciously fragranced with high grade Vanilla perfume oil, and infused with real bourbon vanilla for the finishing touch!
This beard oil will charm you with a long lasting sultry fragrance of shameless luxury vanilla scent !
30ml bottle.