GRANDE RÉSERVE No. 01
Brand:

SUPERFURRY

Product Code:

GRANDE RÉSERVE No. 01

Availability:

In Stock
&..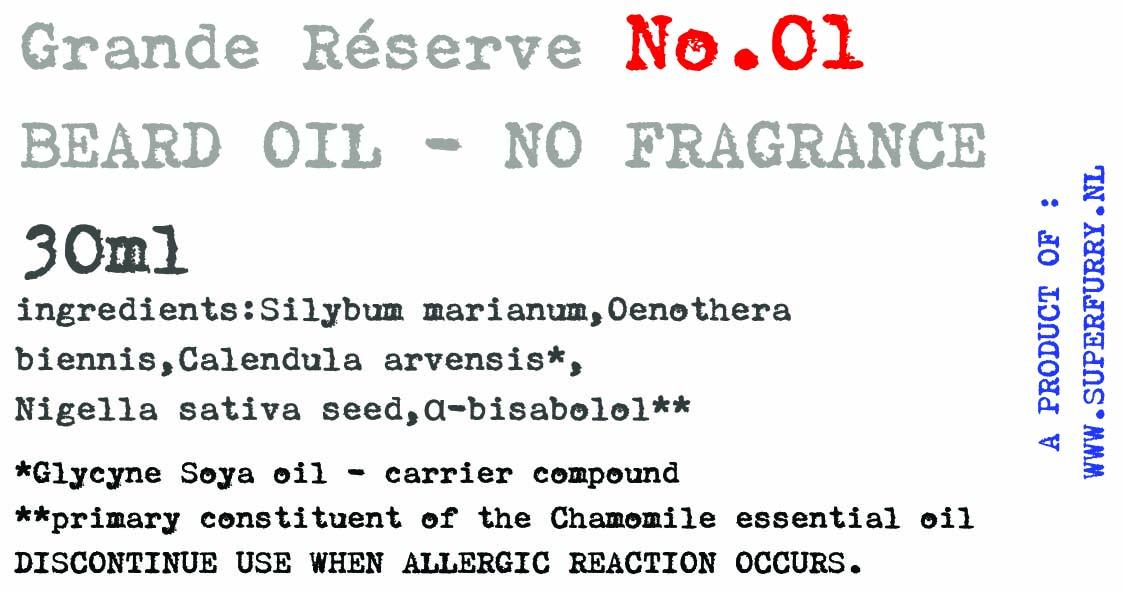 GRANDE RÉSERVE
No.01
BEARD OIL - FRAGRANCE FREE
What if this beard oil would be so close to excellence?
What if, its the holy grail of beard oils?
With ingredients resourced from herboristic ingredients that are on the verge of magic?
A link to our ancestors precious knowledge of skincare?
So precious that a added fragrance would disrupt the harmony of the composition?
And the only way to apply is in its purest innocent form.

Well....... I think i got pretty close

This oil is targeted for the skin underneath. Protecting and nourishing the skin that carries your beard.
Milk thistle
Mullein - primrose.
Calendula*
Black cumin seed
German chamomile**
*Soja glycine as an carrier oil
** a-bisobolol as an primary constituent of the essentiel oil